DON'T EVER SETTLE FOR LESS THAN YOU DESERVE
A more natural posture promotes less strain on muscles and the spine. Say goodbye to:
Discover the Power of Natural Solutions for Improved Posture & Pain Relief!
Stop Suffering From
Back Pain
Posture can have a huge impact on our back health. Our backs have natural curves and alignments. We put a strain on the bones, muscles, and tissues in the back while sitting in meetings, in front of the computer, watching television, driving the car, and eating.
The harmful effects of sitting long hours often go unnoticed until we have developed a persistent pain in our back.
Latest research has shown that the leading cause of back pain is poor posture and it is a common health problem in the modern world today.
Prevention is better than a cure.
If any of this sounds familiar and you are wondering how you can proactively avoid this please click the read more link below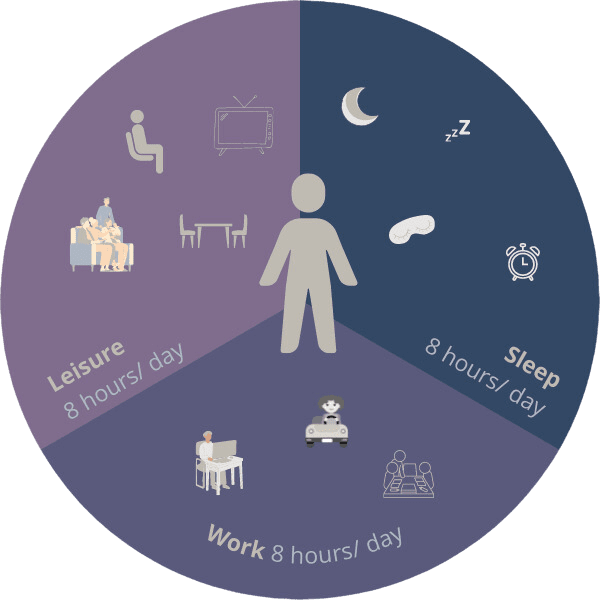 Discover The Difference Today!
Experience the Ultimate Comfort


Our Customers Love Our Products

Still recovering from surgery and I needed something comfortable to sit on. Saw this and figured I had nothing to lose. Very comfortable cushion. I can sit on any surface and remain comfortable. Have tried on numerous seat types, including car, and can't fault it yet. Bonus that the cover can be removed and washed. Will definitely consider purchasing and additional one to have one at home and one at work full time.
Having read some of the reviews of other products which are cheaper... and, sadly, shoddier, to have a product that works as advertised is a pleasant relief. Generous size, the memory foam seems not to remain depressed when I get up (but, tis early days) and the velour outside is soothing to the touch. Due to the silicon nobs underneath, it doesn't move around on the seat either. Once you've bought it, you'll forget the little extra it may cost. You'll be happy you went for the better quality option. Worth it.
I was a little worried it might be too short when I rock back in my chair, but it's perfect height. I have a plastic chair matt under my chair and the grip on the bottom of this holds it in place so it doesn't slide around. Very soft under my feet which is awesome. Love it. Very happy with my purchase.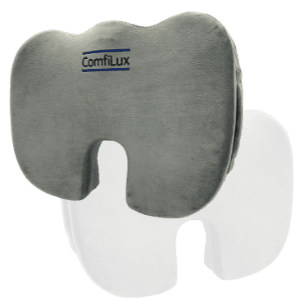 Ergonomically Designed Cushion
for an improved posture with a great sense of wellbeing
You deserve to experience productive at work and relaxing hours at home every day in a safe, natural way with Comfilux hand-crafted comfort. Our pillows are hypoallergenic and have a supportive gel memory foam core for the optimal seating experience. with a perfect balance of support and comfort, we optimise the level of firmness. This will be the best investment you have done for yourself.